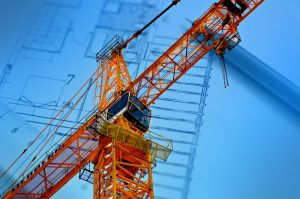 The coronavirus pandemic has greatly transformed workplace dynamics for many employers across the globe. This includes employers in the engineering field. The pandemic has forced employers such as Waco Kwikform to transform work practices to curb the pandemic's harm. Many new adjustments have had to be made by employers to mitigate the effects of coronavirus. They have had to adjust to evolving market needs, halt production or shift to remote working. Here, we will look into these changes that employers have had to deal with or implement. We will help to show how these changes have affected policy and practice in the engineering world.
Statistics
The statistics point out that 24% of businesses were affected during the lockdown. They were forced to either pause or briefly suspend trading. The effects of lockdown are easing in various areas. However, lots of employers and workers in the engineering industry are feeling the negative effects of the lockdown. For instance, 45% of construction businesses experienced a 50% decline in their turnover in April. This was followed by the laying off of nearly half of their employees the following month. Storage, transportation and ICT were less impacted by this turn of events. ICT-based firms like marketing agencies could easily shift to remote working. It was easier for such businesses to work from home.
Generally, nearly 20% of businesses that were in the importing and exporting industry halted their services. This implies that they have to find makeshift solutions or find new suppliers to meet their import needs. This was more so witnessed in the construction, manufacturing and water sectors.
Gross value added dropped by 24% in the major production industries. Water supply, waste management and sewerage were the least impacted services. The hardest impact was felt by the manufacturing industry. Pharmaceutical products experienced growth during the period. This was the only product in the manufacturing industry that didn't take a hit. Production of these products has continued during the pandemic. Textiles and transport equipment were some of the hardest hit in manufacturing.
Education
Together with these sectoral evaluations, we are realising a more conventional style report regarding Educational Pathways into Engineering. This report was published before the outbreak of the pandemic. Notwithstanding, it draws attention to significant matters that will become more evident. On the flip side, some progress has already been witnessed. For instance, a surge in enrolment for A level and GCSE subjects that can lead to engineering is evident. These subjects include physics, biology, computer science and chemistry.
The need to create opportunities for under-represented engineering groups will soar. These groups include individuals from backgrounds that are socioeconomically underprivileged. Their concerns are probably heightened by school closures. There is a likelihood that predicted grades will negatively impact particular groups of young individuals. This more so applies to those from underpaid backgrounds as well as students from ethnic minority backgrounds. This is mainly due to the existence of systemic biases. For instance, there's a 2.5 higher likelihood of black pupils experiencing incorrect allocation compared to white pupils. This translates to lower sets in maths.
We'll enhance our Pathways report with findings from a pulse survey in the coming weeks. This survey looks into how the career aspirations and drivers of young individuals have been altered by the pandemic.
The coronavirus pandemic has heightened the need for the publication of relevant data that provides insights on the changing environment. This information is essential in guiding policy and action. We will broaden the content of our Engineering Insights as time passes. This will ensure we cover more comprehensive topics. It is our hope that the content we publish will provide captivating and insightful information.